Know before you go
Some pro-tips from our crew!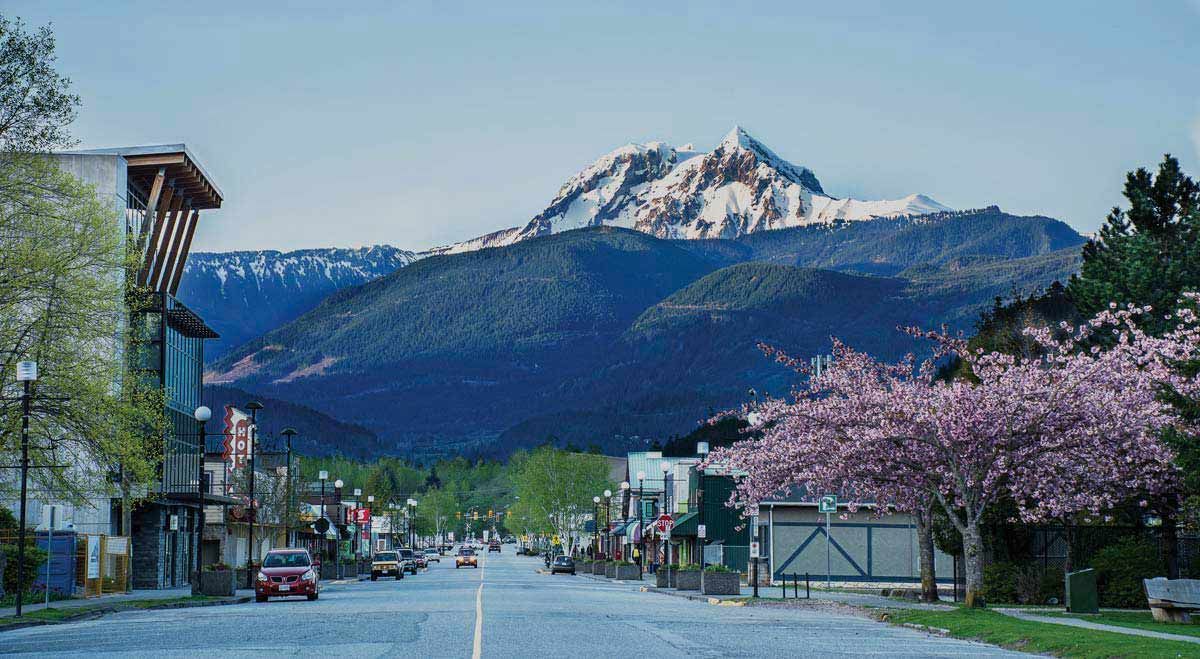 About Sailing In Squamish
Whether planning a sailing trip while in Vancouver or Whistler, deciding whether to drive to Squamish or find transit, or just wondering what to wear while aboard a sailboat, we have answers to all your questions.
If you do not find an answer below, ask us anything about sailing, Squamish, the Sea to Sky and more!
Átl&ka7tsem/Howe Sound
UNESCO Biosphere Reserve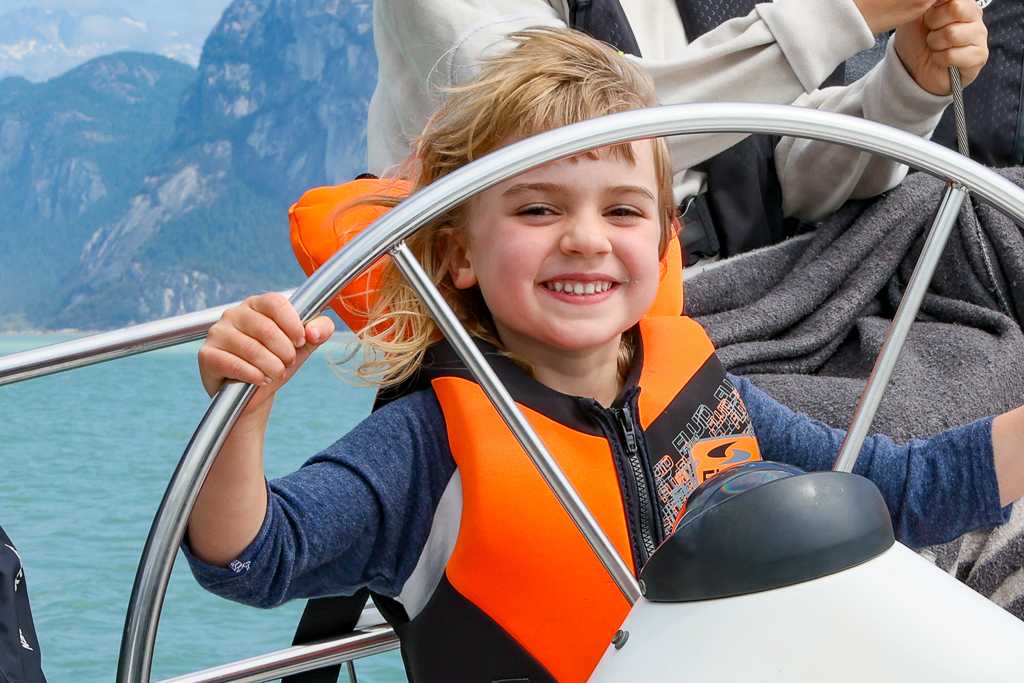 What do you need to know before sailing in British Columbia?
Sailing in BC is a magical experience. Much of the coastline consists of snowcapped mountains, island groups and abundant marine life. The contrast of majestic terrain with emerald waters is only enhanced the further you travel up inlets, such as where we sail in Howe Sound.
Our crew desires to ensure that you have confidence in your decision to sail with Canadian Coastal, and that you have all the information required to enjoy an incredible BC sailing experience. The following are some common questions about our sailboat tours in Squamish, travelling from Vancouver or Whistler, and what to bring on your summer sailing adventure!
Frequently Asked Questions
General
Most definitely! We are happy to either show you the ropes if you want a hands-on experience, or cater to your comfort if you would like to enjoy the stunning scenery and watch us do the work.
Where is the best place to sail near Vancouver?
Squamish is less than an hour from Vancouver on the highway to Whistler, and one of the best places in world to sail. We enjoy a topographic phenomenon called Anabatic Wind that ensures near perfect sailing conditions from May to September. Combined with the stunning scenery of British Columbia's southern-most fjord and a welcoming crew, a sailing experience with Canadian Coastal is guaranteed to be the highlight of your summer.
What are some other activities in Squamish?
Besides being one of the best places in BC to sail, Squamish is the outdoor recreation capital of Canada: a destination for kiteboarding, climbing, mountain biking, and hiking. Combine your Canadian Coastal sailboat tour with a trip up the Sea to Sky Gondola or a pre-departure lunch at one of our great local bistros!
Are there any age restrictions?
Not at all, we can comfortably and safely accommodate all ages.
Getting Ready
What do I need for the sailing tour?
We recommend that you check the forecast the day before arrival and pack accordingly. We have lots of room aboard, so feel free to pack a bag with some extra layers for warmth and wind/rain protection. Please wear non-marking shoes such as runners or skate-shoes. Don't forget your sunglasses, sunscreen, hat and camera!
What can I do to respect our oceans?
We are glad that you have chosen an earth-friendly experience, and we are very conscious to minimize our impact on the environment in which we sail. Please avoid bringing any plastic items on deck and ensure that all of your personal belongings are secure so that they do not fall overboard.
What if the forecast calls for a rainy or cloudy day?
The forecast tends to be biased towards rain, and some of our best days on the water have been in contrast to the long-term forecast. We will not leave that docks if conditions are unsafe, but keep an open mind if you see a few clouds in the sky - watching them flow through the valleys and over mountain tops can add an unexpected dimension to the experience.
Reservations
What if I need to cancel?
We recognize that life has unexpected turns and plans occasionally change. If you booked directly with Canadian Coastal, please refer to our Cancellation Policy, otherwise, refer to the respective policies if booked through one of our partners.
Safety and Comfort
What happens if I feel seasick?
While we can't guarantee how you will feel, we have yet to have a guest sick on board. We have great winds, a steady vessel, and protected waters, meaning that there is very little wave motion. If you are concerned, speak with pharmacist regarding anti-nausea options, and bring along some ginger candy - trust us!
Is there a bathroom on the boat?
There are TWO heads (a.k.a. boat bathrooms) aboard, however, they are probably a little different than what you have at home. Don't worry though, we'll explain everything once you arrive.
Do we have to wear life jackets?
Your safety and comfort are our top priorities, and we require that everyone wear a Personal Flotation Device (aka: life jacket) while sailing. If you're imagining something orange and bulky like your grandmother made you wear, think again! We've done our best to find the most comfortable PFD's out there. On a side note, if you find airline seats to be a bit tight, give us a heads up and we'll make sure we have an appropriate PFD for you.
We love kids of all ages! Infants will often fall asleep with the movement of the vessel, and older kids enjoy exploring. Once you book, you will receive an email with departure information; please provide us with the height and weights of your children so that we have properly sized safety equipment ready to go!
I feel uneasy about being on the water. Should I still come?
We understand that there is a wide range of comfort levels on the water, and we do our best to ensure everyone feels safe while on-board. We are trained and experienced in both sailing and customer service, and do our best to create an experience that is fun, safe and memorable for all the right reasons.
Is the vessel accessible?
Lowering barriers so that we may share the thrill and beauty of sailing in this special part of the world is part of our core values. Our innovative docking method allows guests to simply 'step on' to the vessel instead of 'climbing aboard' like most other sailboats. Due to space constraints, we are not able to accommodate wheelchairs.
Getting to Squamish
If we drive to Squamish, is there parking nearby?
Our departure location at the Squamish Harbour Authority has a large parking lot. There is no charge for parking, and therefore it can be busy on weekends. Plan to arrive a little early and avoid parking anxiety!
How do we get from Vancouver to Squamish?
The Sea-to-Sky highway (highway 99) is one of the most scenic drives in North America. If you are driving, plan extra time, especially on weekends, due to additional traffic volumes. Although there is currently no public transportation, there are several services providing transportation between Vancouver and Squamish. The Squamish Connector provides scheduled bus service between Vancouver and Squamish, whereas Alpine North Limousine offers an on-demand luxury transportation option.
How do we get from Whistler to Squamish?
Travelling between Whistler and Squamish is a a sensory journey between sea and sky. If you are driving, plan extra time, especially on the weekends, due to additional traffic volumes. Both the BC Connector and Skylynx provide scheduled bus service between Whistler and Squamish, whereas Alpine North Limousine offers an on-demand luxury transportation option
Let us know if you have any quesstions.
We are happy to answer any questions that you may have!