Vancouver to Squamish
Driving directions, activities and transportation options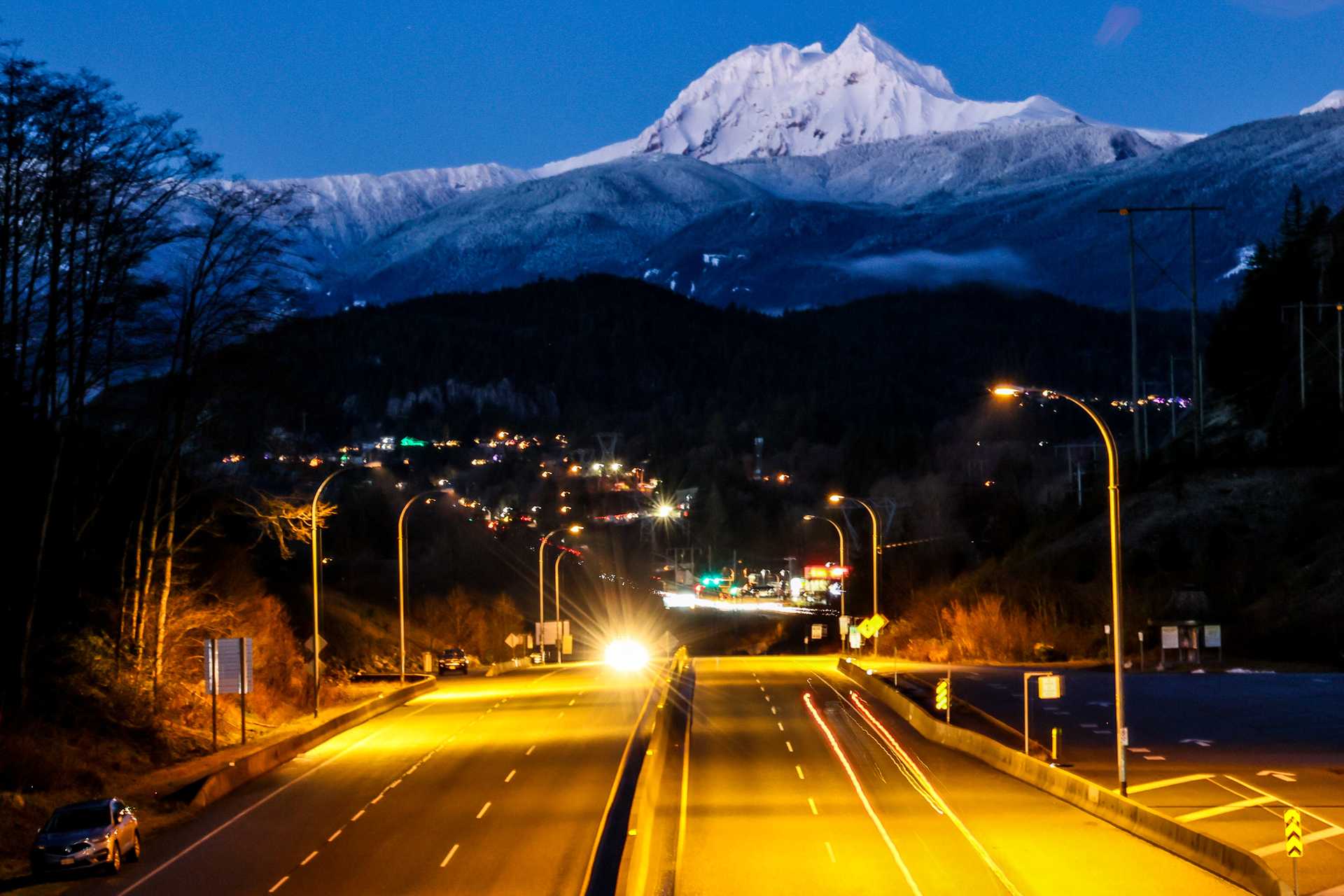 Sailing is about the journey. Make the most of it.
Sailing in Squamish is one of the top summer activities in the Sea-to-Sky corridor, but why stop at one? There is an unlimited number of fun and exciting things to do on your trip from Vancouver, and once you arrive in Squamish!
Top activities between Vancouver and Squamish
The experience begins the moment you begin heading north.
Winding along the shores of Howe Sound, between the towering walls of North America's southernmost fjord, and through the forests of the Coastal Mountains, the Sea-to-Sky highway is one of the most iconic drives in North America. Squamish is conviently located midway between Vancouver and Whistler.
Vancouver to Squamish transportation options
Choose from a selection of shared, scheduled and on-demand transportation options.
A safe and scenic journey
The highway between Vancouver and Squamish was upgraded in preparation for the 2010 Vancouver Olympic Games. Prior to the improvements, it was a winding two-lane highway with few safety features. The Sea-to-Sky highway is now a divided highway from Vancouver to Squamish with modern safety features and stunning views of Howe Sound and the Coastal Mountains.
Questions Often Asked
For other questions, visit our FAQ Page
How do I get to Squamish from Vancouver?
It's an easy drive from Vancouver to Squamish, at least once you are out of the city. From downtown Vancouver, cross the Lions Gate bridge and make your way to the top of the hill on Taylor Way. Head west on highway 1, and then merge onto highway 99 at Horseshoe Bay. You'll pass by the communities of Lion's Bay, Furry Creek and Britannia Beach, as well as the Porteau Cove Marine Park.
How far is the drive between Vancouver and Squamish?
The total distance from downtown Vancouver to Squamish is about 65km or 40mi. Most of the drive is along the Sea-to-Sky highway, but you'll probably spend most of your time trying to leave the city. The Stanley Park Causeway and Lion's Gate Bride are both traffic bottlenecks, especially around rush hour. Plan at least an hour, but adjust based upon traffic volume and congestion.
What are the road conditions between Vancouver and Squamish?
The Sea-to-Sky highway was significantly improved in preparation for the 2010 Olympics. It is now a fully divided highway with modern safety features. However, it is a mountain highway and is susceptible to pooling water, rocks on the road and wildlife crossing. Always drive cautiously and add a little extra time to your travel plans so that you can avoid rushing and enjoy the views!
Are there road closures on the Sea-to-Sky highway between Vancouver and Squamish?
Highway 99 is a mountain highway and is occasionally subject to closures due to weather conditions, land slides and accidents. Drive BC is the official road report for the Province of BC and features road conditions, and Sea to Sky Road Conditions is a Facebook group of driver reported issues and events.