Looking for a Boat Cruise While In Whistler?
Join us on your way to Whistler for a great summer 2022 activity!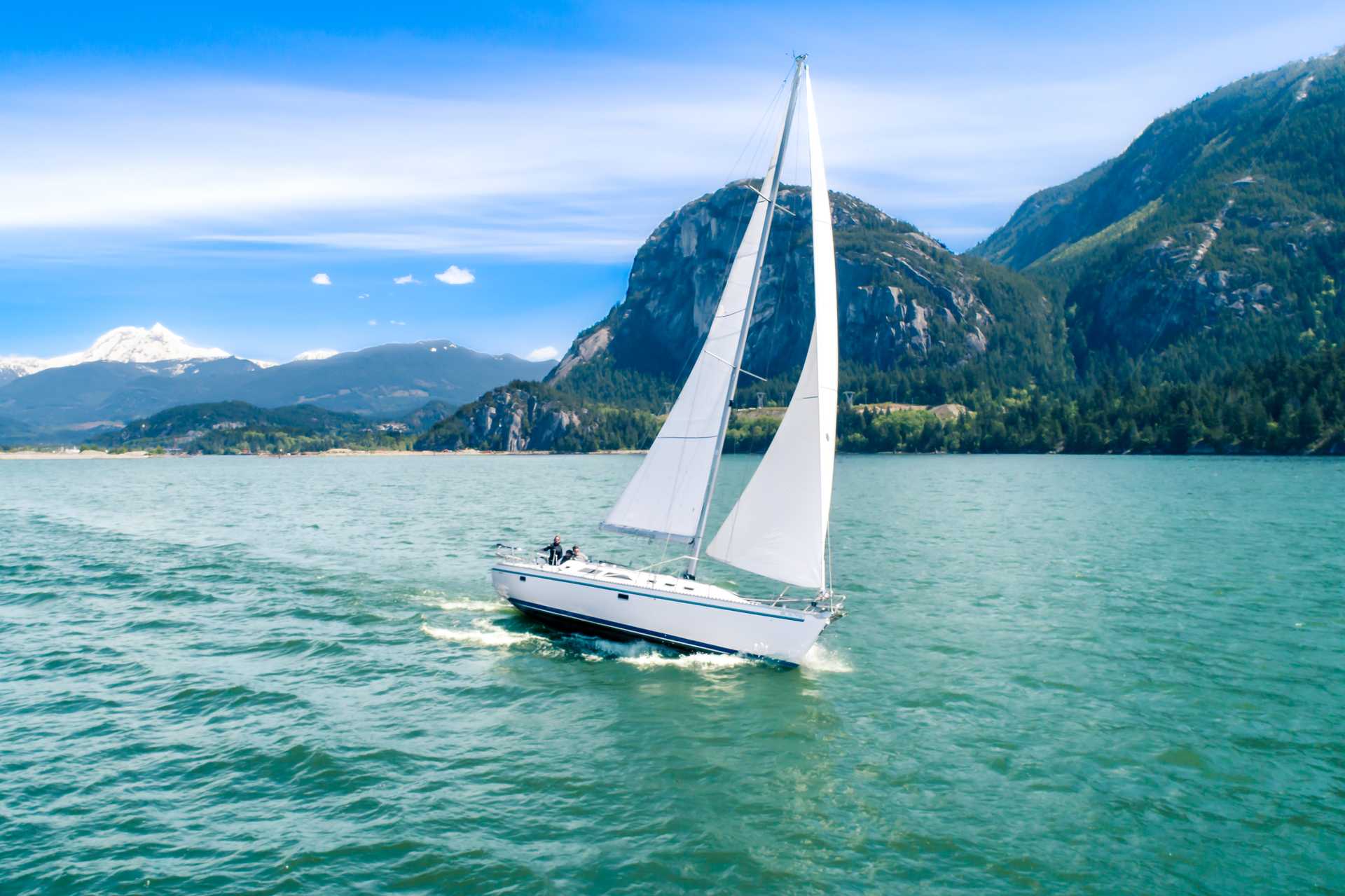 Extraordinary Sea-to-Sky experiences start here
On your next trip to Whistler, cruise the ocean waters of North America's southernmost fjord on a luxury yacht, surrounded by waterfalls, marine life and the dramatic peaks of coastal mountains.
Stay in the Mountains, Play by the Sea
Conveniently located on the highway to Whistler, one of the world's great sailing destinations awaits you. Join us for a sailboat tour and add a unqiue & memorable dimension to your Whistler visit.
Top reasons to choose a boat tour on your trip to Whistler
Questions Often Asked
For other questions, visit our FAQ Page
Are there places to sail around Whistler?
You will likely be passing one of Canada's premiere sailing locations on your drive to Whistler. Located 45 minutes from Whistler on the Sea-to-Sky highway, northern Howe Sound has consistent winds, sheltered waters, marine wildlife and stunning views. We promise that it will be a highlight of your trip!
Can I take my group sailing in Whistler?
Whistler is a great place for families, friends and corporate groups. We are pleased to offer private sailboat charters for groups of up to twelve guests per vessel.
Why do they call Whistler the Sea-to-Sky Country?
Many know the mountain resort destination of Whistler, but half of your journey is along an inlet on the Pacific Ocean formed by volcanoes and carved by glaciers known as Howe Sound. It is these emerald waters surronded by granite cliffs, waterfalls, snowcapped mountains and epic sailing conditions that form the idealic 'Sea' on the way to 'Sky'.
What are unique ideas for corporate activities while in Whistler?
Consider starting or ending your company team-builder, customer hospitality trip or incentive travel with a corporate group sailboat tour. Located on the way to Whistler, sailing adds a unique dimension to any corporate getaway, and is suitable for guests of all experiences and abilities.