Squamish Sailing & Boat Tours
Experience the Legendary Winds of Squamish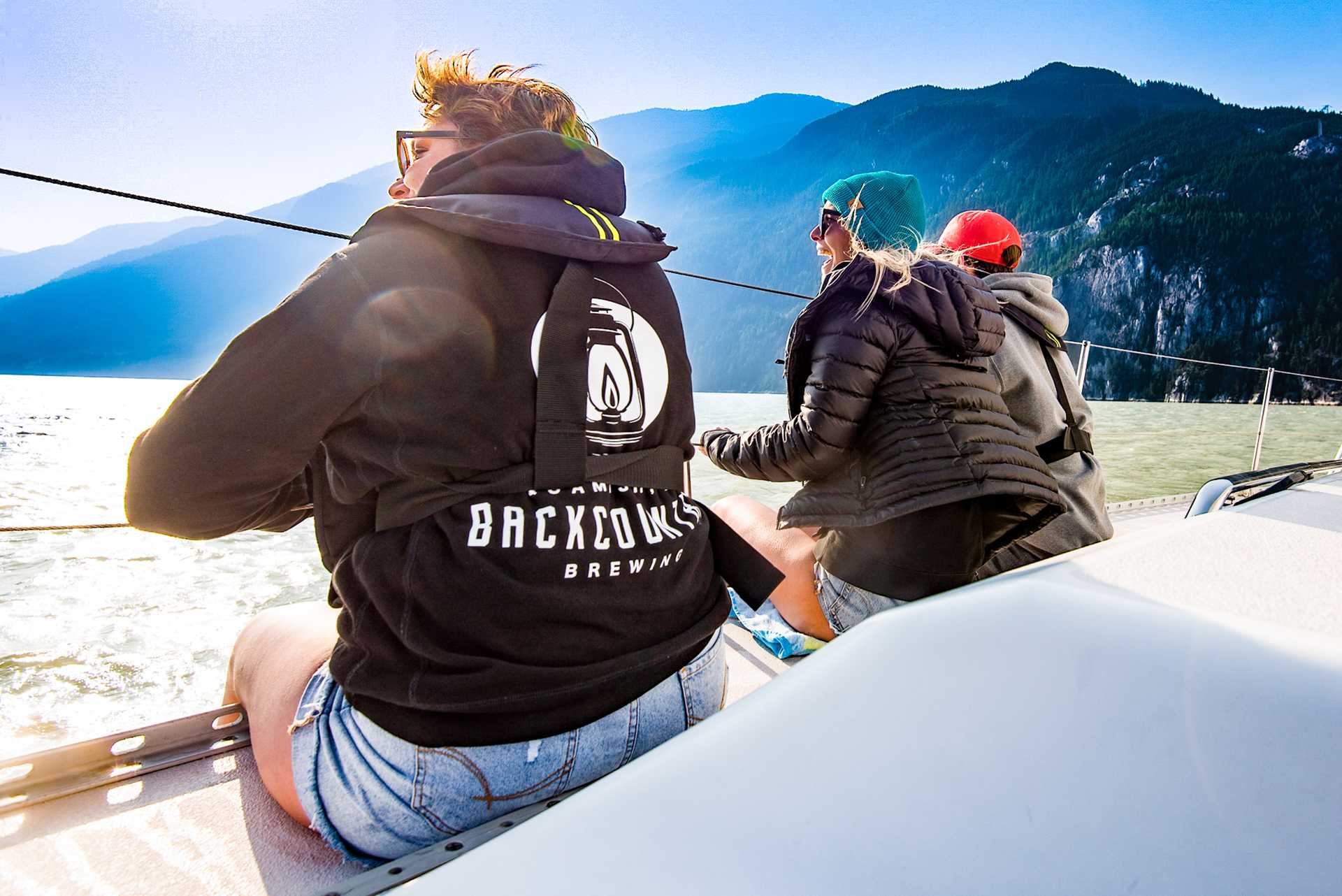 Premiere sailing conditions, stunning views and exceptional hospitality
Squamish is the wind-sport capital of Canada and one of the premiere locations in the world to sail. Canadian Coastal Sailing offers a selection of professionally crewed boat tours departing from downtown Squamish designed for individuals, private groups or special occasions.
A Unique and Rare Perspective of Squamish
Squamish attracts people with a passion to explore. The waters of northern Howe Sound remain one of the last local frontiers, with few having experienced the emerald waters, panoramic views and exhilaration of sailing the Legendary Winds of Squamish.
Top reasons to book a Squamish boat tour
Questions Often Asked
For other questions, visit our FAQ Page
Does Squamish have boat tours?
Squamish is Canada's premiere destination for sailing, with consistent winds and protected waters. Daily sailing boat tours are available during late spring, summer and early fall.
Can I learn to sail in Squamish?
Learning to sail in Squamish will spoil you for any other sailing destination! Squamish is the wind-sport capital of Canada for a good reason: we have great wind. Combined with the protected waters of northern Howe Sound makes Squamish the best place in Canada to learn to sail.
What are some of the best Squamish summer activities?
Summers in Squamish are epic. There is an abundance of summer activities, from mountain activities such as hiking, mountain biking, and climbing, to our well-earned reputation as a world class destination for windsports like sailing, kiting and windsurfing on the emerald waters of Howe Sound.
My family is visiting. Is there an activity that everyone will enjoy?
Sailing is a great choice for multi-generation families and groups with people seeking different levels of activity. Guests are welcome to join the crew for a hands-on experience, or sit back and enjoy the majesty of northern Howe Sound. Choose your own adventure, together!